"I had great expectations before and they were all fulfilled. Our team discovered all possibilities and unique qualities. And at the end we have a great team, ready for the future with good targets and results to come!  Thanks again, brilliant experience thanks to your inspiring trainership. It was a workshop, a course and a meeting, all in one!"
Sieds Rienks SF Consultant Netherlands
"I took part in John´s Team Impetus Training in Cologne in January and what I gained from it was worth a lot more than what I had to pay.
John´s approach to Training and Workshops is fun, stimulating and creative and the tools he has developed (such as the Team Impetus Model) are very effective in any context. I have used them with great results in various professional and private situations."
Michael Sauer. Consultant, Germany. Attended course in Germany
"We have applied your Team Impetus model in several management teams. It makes it easy to facilitate these kinds of meetings. Every one of them led to very concrete results and were much appreciated by all the participants."
Anton Stellamans, Ilfaro Training Belgium.
'The workshop was very inspiring and from the outset built a team spirit that encouraged open individual contributions to achieving the workshop goals.  It was quite incredible the amount of quality information and detail that was captured in such a short period of time and in such an enjoyable way'
"I am always impressed with John's approach to engaging and empowering all of the participants, bringing high levels of energy into the room. But even more, the content and application of John's sessions are based on a brilliantly pragmatic approach to identifying solutions and putting them into practice. It is this wonderful insight into how John himself thinks and acts, and his ways of sharing those unique insights with us, that makes his sessions deeply thought provoking and engaging,  providing us with many new and practical ways of implementing change, actions and solutions, immediately."
Alex Steele Musician, Consultant and Academic
Jeff Parker JPBI Consulting
Just wanted to say great thanks for the past two days – so enjoyable! The sessions were really dynamic and the group was a wide and fabulous mix of cultures and experience.
Energise Your Team – Online Course
Using The Solution Focused "Free Run Framework" 
English language facilitation.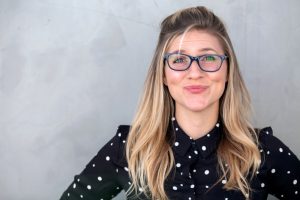 This course is for leaders and consultants who want to create an energised team, whether it is a single team or a larger organisation. An energised team has employees who are, among other things, engaged, collaborating, resilient, happy, creative and productive. Contact us for details: [email protected]
Download article:Achieve Tough Targets Faster
Watch: one minute videos from users of Team Impetus (forerunner to Free Run Framework)
"Thanks for such an excellent and insightful two days – how refreshing to have a real opportunity to learn and to share ideas with such a smart and warm group!" 
Tracy McBride, Head of Global Marketing, Lifeplus Europe
With other leaders, you co-create a vision and decide what you must focus your attention on to build an energised organisation, using our Team Impetus Model and tools.
This collaboration provides you with a rich source of ideas, different perspectives and challenges to your own thinking. Periods of reflection time enable you to develop a strategy for your team, recorded in a "Progress Canvas" which guides and measures your progress.
Stimulating, participative and enjoyable, in this workshop you experience how it feels to work in an energised organisation and find the inspiration you need to begin to create one.
For more information, please contact us: [email protected]
"Your Impetus training is possibly the best session I've attended.  You explain things clearly and bring the concepts to life through experiential learning.  It was an extremely useful and enjoyable two days and I walked away with a renewed sense of the possible!'
Vanessa Armstrong, Marketing Manager, Hughes (Europe)
The framework is based on the Solution Focus (SF) approach to change, an approach that focuses on what the team wants to achieve and progress towards it. John Brooker of Yes! And… developed the Team Impetus Model based on his experience of facilitating teams globally with Solution Focus and learning from fellow  practitioners.
"John, here is a testimonial from a client with whom I used your Team Impetus Model. They say it:
"Gives insights in where we want to go and what is critical for that.
Gives a relevant list of actions that need to be undertaken.
Creates connection between the persons of the team and creates mutual respect.
Gives A LOT OF ENERGY"
Chris Aertsen – SF Consultant, Belgium
Please see our 1 minute videos of attendees talking about how they have used what they learned in this course. Videos.
Investment: €400 + VAT. VAT is applied for all UK companies and private individuals from whichever location.  We will reverse charge VAT to non-UK limited companies with a VAT registration number. 
Contact us to discuss: [email protected]
Who should attend?
This workshop is for people in organisations who lead a team or teams and wish to energise their team or wider organisation, or for those who want to broaden their skills from SF coach or therapist. We have had a number of experienced team coaches attend and found it valuable.
Workshop Language
The workshop is in English. Second language English speakers have found it easy to understand the material and there are clear instructions for all exercises.
Thank you very much for the great two day workshop with the true first-hand experience of team impetus. When we were in the "Provide Lift" stage, I actually felt the lifted feeling toward the goal the team was co-creating. 
I really liked the way you look at different outputs which small groups generated. Rather than trying to control to have "right" answers from every group, I enjoyed seeing varying angles and different focus to be consisting a mosaic of a solution. Every output a small team comes up with does have some importance for the whole team, and it was interesting and useful to explore what those importance were. I think I can be more generous towards seemingly "deviating" outputs or comments from the groups when I do a team session.  
Again a big thank you, John, for your energetic facilitation!
Aoki, SF Consultant Japan – Attended course in UK