"Is there a more constructive way to do SWOT analysis?"
John Brooker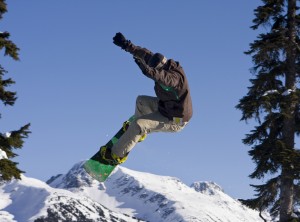 The Strengths, Weaknesses, Opportunities and Threats (SWOT) analysis has existed as a planning tool for decades. I see it used most often as a 2 x 2 matrix, where the Strengths and Weaknesses are focused on the internal situation in an organisation and the Opportunities and Threats focused on the external, (but that is not an absolute requirement)
Issues With the SWOT
With that much history behind it and based on the amount of usage it gets, it can be said, fairly, to be a successful tool. However, because a tool is successful, does that mean that you as a creative leader cannot reconsider how you might use it? No. So, on what basis might you reconsider using SWOT in your next meeting? Here are a couple of thoughts:
To overcome the extensive use of SWOT
People, especially those in senior teams, can be bored with using it. This can lead people to have complete disinterest in using the tool or using it in a mechanical way – they "go through the motions". This can lead to poor analysis or inaction as a result of the analysis.
To avoid the language of the tool
Invented in 1964, no doubt the tool carried some baggage from the ex-military leadership model still in management at that time. The term "weakness" is not something that those of us in the Solution Focus world use. We prefer to focus on what works, and if something doesn't work, talk more about what we want to happen rather than delve further into what is going wrong. There is a danger too that someone whose area of business / process / people etc. is highlighted under "weakness" may react defensively or that other people may feel uncomfortable  about raising the topic.
The word "threat" is not very helpful either. There is research evidence that people are not at their most creative when under threat, even when this "threat" is merely in a controlled test. (With thanks to Shakya Kumara for informing me of that – please see his site here for further details http://www.briefmindfulness.com/double-creativity/).
If you are interested in guiding a team to set strategy and engaging them to implement it, using our Team Impetus model, you might like to attend our course in Olten, Switzerland on  9/10 May 2016.  Click here to download a brochure.
An enhancement to SWOT
Despite these points, clients often ask to do a SWOT analysis. So when a client asked me to facilitate one recently, I put my thinking hat on and as well, asked some questions of fellow Solution Focus people (with particular thanks to Alan Kay of the Glasgow Group in Toronto, Canada, http://glasgrp.com/who helped stimulate my thinking and has his own Solution Focused ways of working with SWOT).  
With the two reasons above in mind and my usual desire to try new tools, I considered how I might rework / enhance the analysis and developed a two by two matrix based on the metaphor of "energy":
What are the main internal factors that boost the energy of the team on this project?

What are the main internal factors that deplete the energy of the team?

Into which key external opportunities should the team invest its energy?

On which key external challenges must the team consume energy?
I use the term "energy" because it struck me that this is a common denominator for teams. People either have the energy to do things or they don't, or they use only enough to suffice.
I used the tool with my client's team after gaining his approval. Because there were twenty or so people in the group, I had two teams consider the internal factors and two teams, the external factors; this saved time and reduced repetition in the feedback.
People understood the concept of energy, the tool worked well and produced credible results. It's difficult to say after one trial if these results were better than a SWOT analysis, however, it certainly felt fresher and there was plenty of energy in the room.
I don't lay this out as a finished product, more as a strawman. How would you enhance it? How might you do the SWOT differently? Your feedback is welcome!
Have an inspiring week.
John Brooker I Yes! And. Think Innovatively.
To receive regular articles, register at our website: www.yesand.eu and receive Section 1 of John's book, "Innovate to Learn, Don't Learn to Innovate", with our compliments. We guarantee not to share your details. Or you might buy John's book at Amazon now: "Innovate to Learn, Don't Learn to Innovate."
Learn: www.yesand.eu and Facebook
Talk: +44 20 8869 9990
Write: [email protected]
About the Author
John Brooker is a former Senior Vice President and innovator in Visa. He is now the MD of Yes! And where he has worked internationally with multicultural teams since 2001. John has developed the Team Impetus Model, based on Solution Focus, to help teams develop strategies to achieve targets and resolve complex challenges.  He has also developed his Inn8 Approach to help teams maximise opportunities innovatively. You can listen to clients discuss these approaches at our website, www.yesand.eu
John is an Open University MBA and tutored on the Creativity, Innovation and Change course for 14 years. He is a Board Member of the international Association for Solution Focused Consulting and Training.