"I find the great thing in this world is not so much where we stand, as in what direction we are moving; we must sail sometimes with the wind and sometimes against it; but we must sail, and not drift, nor lie at anchor."
Oliver Wendell Holmes JR. American Supreme Court Judge
Scaling is a simple but powerful tool that uses subtle questions to create a positive state and movement in people.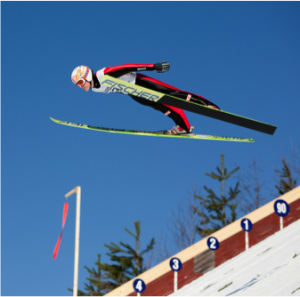 The other day, I ran a two hour workshop on Solutions Focused Fund Raising for a group of school fund raisers at their conference in Manchester.
On the train journey I wrote down my intention for the day. "To make the workshop as good as I can and something unexpected will arise from it." Well, it certainly did!
During the workshop, I introduced the group to the Solutions Focus method.
This is an approach to change that concentrates on what is going well, clarifying the facts of a problem and then seeking solutions rather than analysing the causes of the problem. It is very motivating.
The workshop ran really well, the whole room of people were in flow and the energy was amazing. As a final exercise I ran "Scaling", asking, "On a scale of 1 – 10, how confident are you that you could reach your perfect fundraising future?"
Scaling is a great technique that you can use anywhere in facilitation and coaching because it is very flexible and can produce powerful results.
One way to run it is to have a group of people stand on a scale marked out on the floor and this is what I did. Time was short and there were a lot of people, so I asked two questions of two people; a man standing at "1" and a lady standing at "9.5".
"What got you up to 1 from 0?" I asked the man. This is such a powerful question (I wish I could claim authorship!) and the man was taken aback at not being asked, "Why are you down at 1?"
"Well," he said, thinking hard, "I have been made redundant and life is difficult, but being here, I realise I am amongst a group of supportive people."
I thanked him for sharing this, quite private information and then asked the lady "What got you up there?"
"My fund raising is going really well for me at the moment." she responded.
Next, I asked the man a second question, "So what would get you to a 2 or perhaps 3 on the scale?" (Note, I didn't ask, "What would get you to 10?" – "small steps" is an important part of Solutions Focus too.)
"To get a job" he replied. "That seems quite a way up the scale," I said. "What could you do to move you just one or two steps?" He gave an answer and I turned to the lady.
"So what would get you to a 10… or even 11?" I asked her, smiling. "To keep doing more of the same…," here she unexpectedly and very sincerely said, "and I'd like the man at the end to know," she looked at him, "that I was at that point (1) not so long ago, it all turned out well for me and I'm sure it will for you too."
As a piece of "affirming" (another Solutions Focus tool) this was in the top league and was very poignant. I was left with a lump in my throat and several delegates had tears in their eyes.
So
Scaling is a simple and powerful tool that uses subtle questions to create a positive state in people and encourages them to "move" mentally and physically. It also stimulates verbal interaction which can lead to a clearer understanding of different perspectives. Much of the power of Solutions Focus comes from this interaction.
Action
Try the scaling technique in your next team meeting (you might like to pose the question "On a scale of 1 – 10 how motivated do you feel?" and then review the scores week on week.
To obtain a book "Solutions Focus", please click here. Authors are Mark McKergow and Paul Z Jackson.
To Close
After the workshop, the man involved thanked me, "That was the most moving experience for me" he said. Other than "thank you" I didn't know what to say, I had done little to create the situation but somehow the spirit of Solutions Focus had worked its magic and I was one of those lucky enough to experience it.
The idea for writing down intentions came from Robert Middleton, a marketing guru at www.actionplan.com and I have been trying it out for a week or so. It's worked twice so far! Try it, it seems to work but don't ask me for the scientific principles!
May the magic work for you this week..
John Brooker I Yes! And. Think Innovatively.
Buy John's book at Amazon now: "Innovate to Learn, Don't Learn to Innovate."
Learn: www.yesand.eu and Facebook
Talk: +44 20 8869 9990
Write: [email protected]
About the Author
John Brooker is a former Senior Vice President and innovator in Visa and is now the MD of Yes! And, where he has worked internationally with multicultural teams since 2001. John has developed his Inn8® Approach to help teams maximise opportunities innovatively. You can listen to clients discuss these approaches at our website, www.yesand.eu.
John is an Open University MBA and tutored on the Creativity, Innovation and Change course for 14 years. He is President of the international Association for Solution Focus In Organisations.